ROLE
Art Direction and Design


FOCUS
Print, Digital, Ongoing


---

CAPITLIZED INSECURITIES

The percentage of girls who are unsatisfied with their appearance nearly doubles between the ages of 11 and 14.
Beauty propaganda on social media targeted at female consumers often creates a false ideal that can lead to low

self-esteem

.
SOLUTION:
Empower female consumers to demand
for
more
authentic and inclusive corporate behavior
within media and beauty industries.
OOH

These posters wil be displayed near high schools and saturated shopping areas, where hundreds of female consumers pass by daily.







A CAMPAIGN THAT YELLS BACK
Big and bold writing shout the indignant voices of stepped-on self-images of female consumers of beauty media and marketing.
The loud typography stands in mockery of yelling American advertising.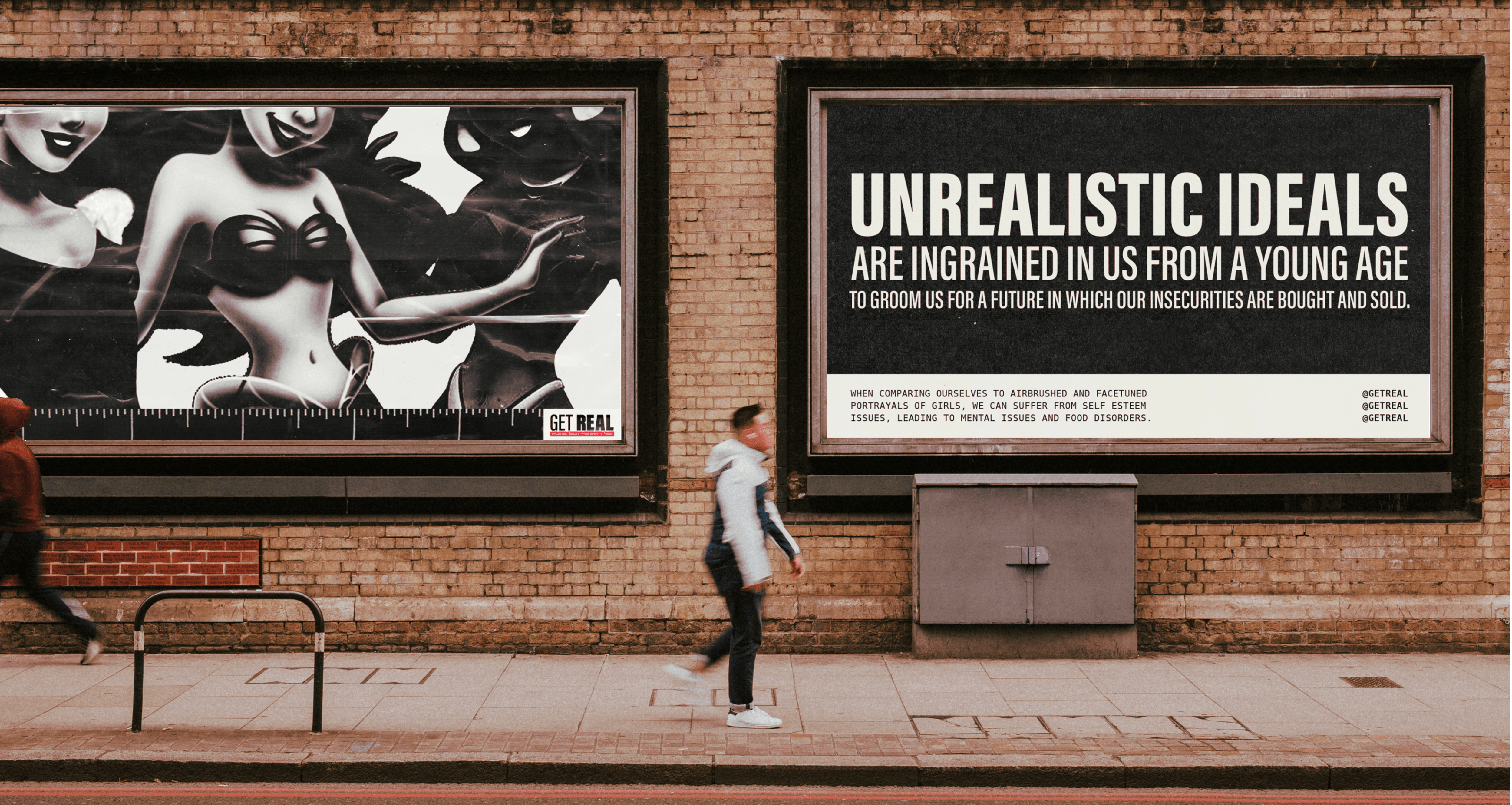 SUBWAY PRINTS


Posters will be displayed in the NYC subway as millions of young people take the train to school daily.



Get Real stickers are a form of consumer protest. They allow users to scribble down their thoughts to slap on adverts.
The effects of inauthentic marketing behavior are particularly strong on adolescent girls, as they are developing their self-concepts.
With the youth's avid use of social media, it is crucial to reach them digitally.

Through Instagram, viewers can join the conversation, share their experiences, and strengthen the Get Real voice.
Photos by me.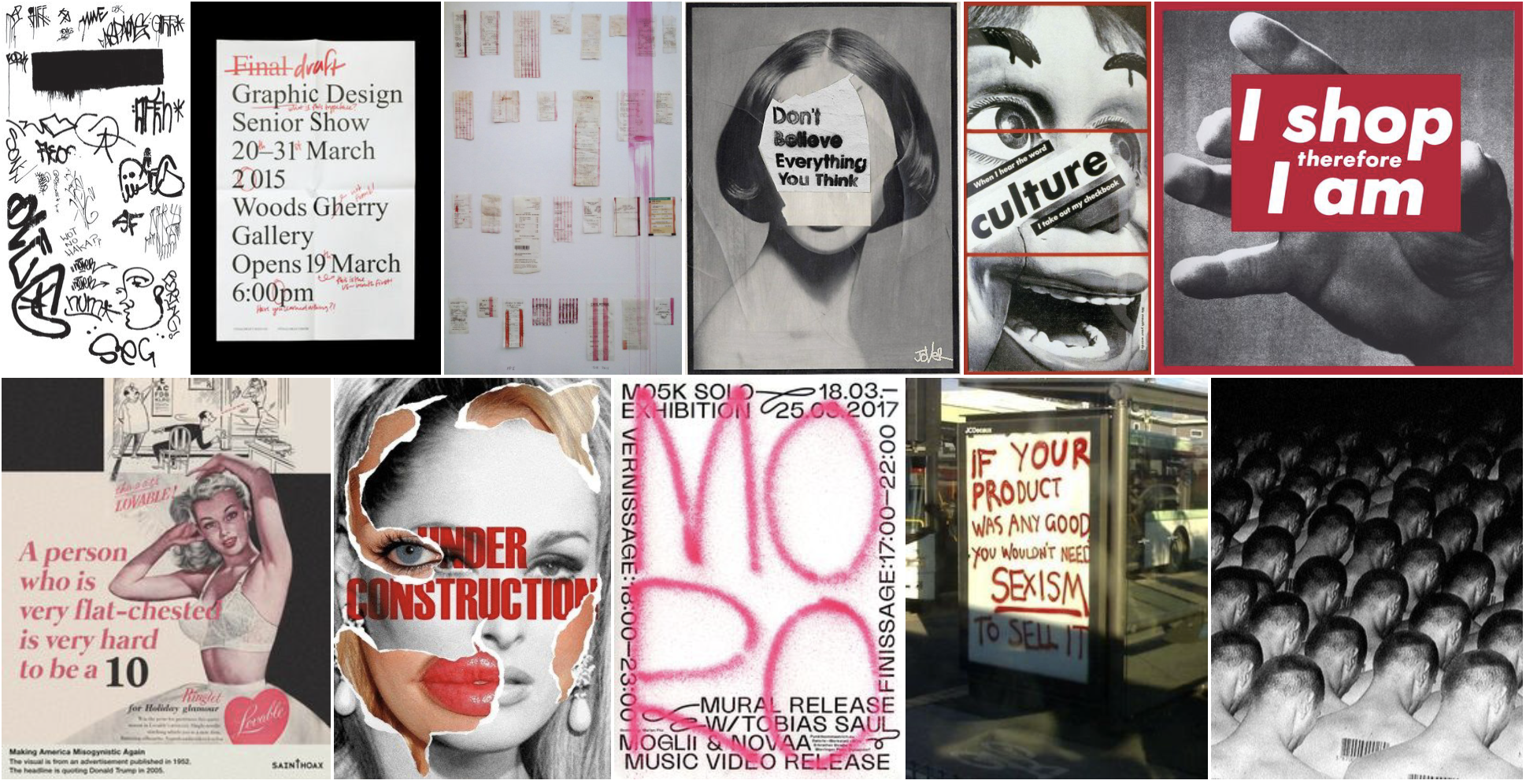 To emphasize "REAL", I created contrast in stroke weight, scale, and color.
---
BUT WAIT...THERE'S MORE!
Don't be shy, you can take a peek.