BAIT EL-ZURBIAN
BRAND IDENTITY AND PACKAGING





Many Yemeni-Americans can feel alienated living in the US.

We may feel "caught in the middle" between our American-upbringing and Yemeni backgrounds and not fully feel accepted at either.


My mother's immigration from Yemen to NYC left her feeling homesick and lost. Cooking

Yemeni food became the sentimental bridge that connected her to home.



Bait El-Zurbian— meaning "House of Zurbian"— is a Yemeni restaurant that hopes to make Yemeni-Americans feel at home with food and design that

call to t

heir Yemen roots while nodding to their American identities

.



Scope: Creative direction and design
Print, Digital, Packaging
---
---
Mood Board

Warm colors, linear patterning, and Yemeni fabrics inspired me.
Logo Sketches
I wanted the logo to feel warm and inviting, like a home. My early iterations did not fit my vision, they either felt too flamboyant or contained. I wanted a middle ground, so I played with an Arabic font and its anchor points.
Timid sketches
Flamboyant sketches
Logo Drafts
The second logo felt mechanical, and the counterweight heavy. I went back to the graceful lines of the first logo. The flowing lines of the Arabic contrast with the angular forms of the English.
---






What my client thinks...

"Nice." — Mom






Business Card Draft


My first try on the business card felt too fine dining for a Yemeni restaurant. I did not capture the energetic Yemen presence I envisioned.

To develop a more rich, ornamental tone to the visual identity, I incorporated more accent colors from the palette.
Taking a Step Back


I re-studied the photos of clothing and architecture I collected.
The following images inspired me.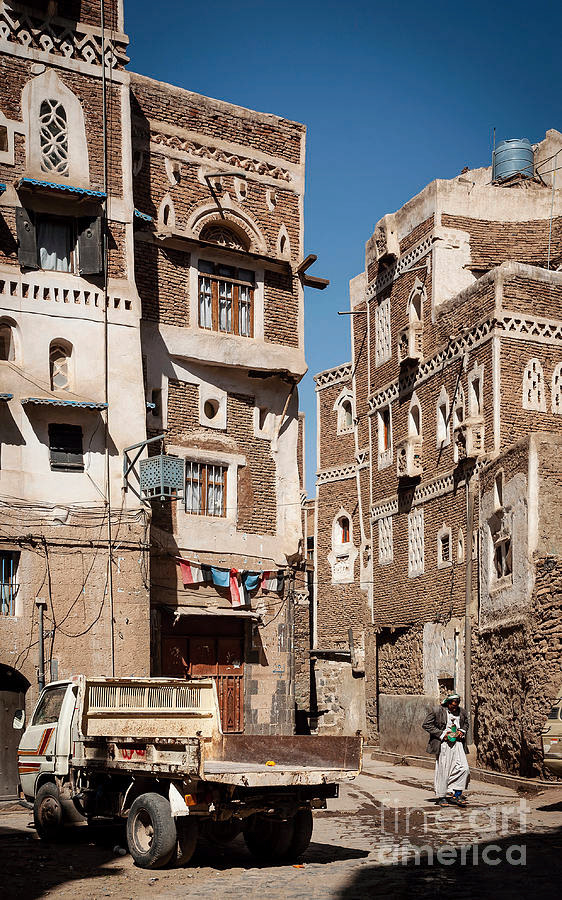 Pattern Process


The triangles on Yemeni architecture interested me,
and I created a basic pattern from them as a starting point.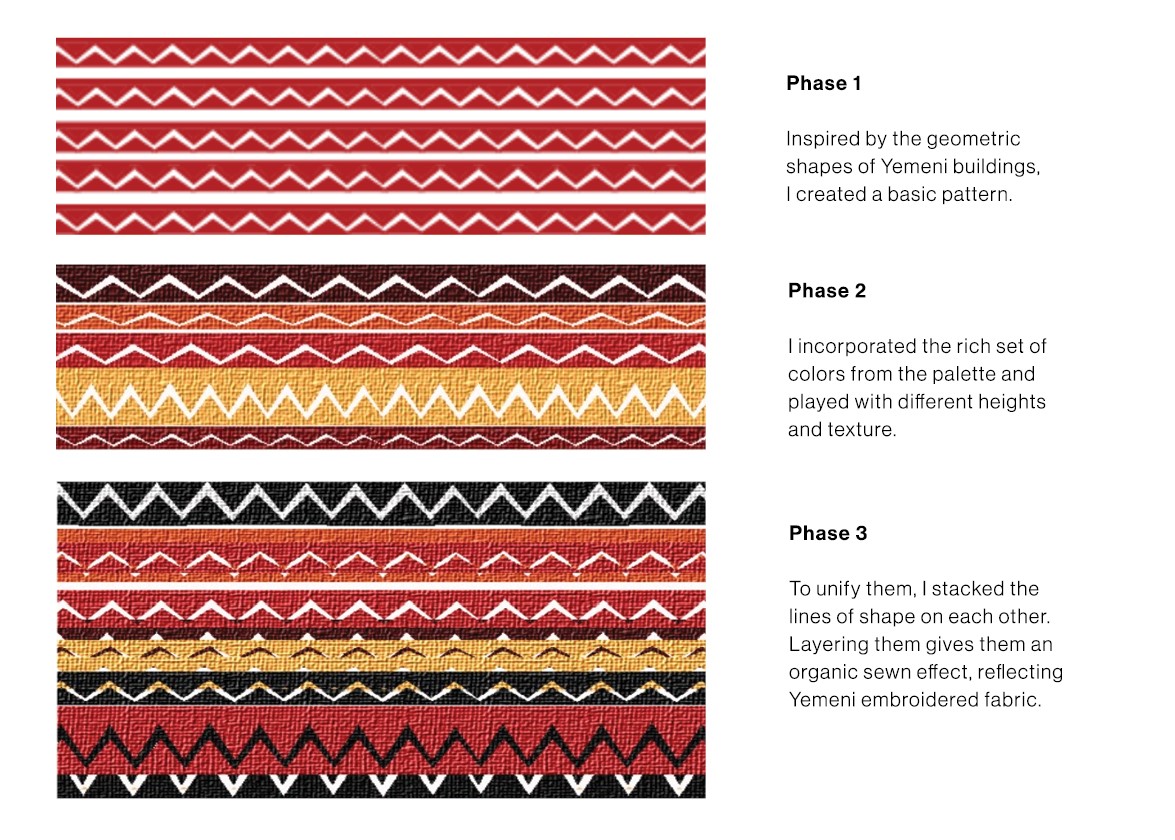 ---
REFLECTION
This project taught me that the
story behind a brand
is vital to designing its visual language. Recording down my mission behind Bait El-Zurbian helped me make
intentional design decisions
, such as the dual-language logo and color palette.
A grounded mission helped me create a more
authentic, grounded design
; design that is more than visually appealing but carries the soul of the brand and is an
extension of its voice
.
---